Description
Lucy's Mindful Life: 'when lucy meets arden'
Categories:
Fiction 5 to 8 Years
Fiction 9 to 12 Years
An Enchanting and Magical Story of Mindfulness and Nature Connection
that empowers children from the 'inside out'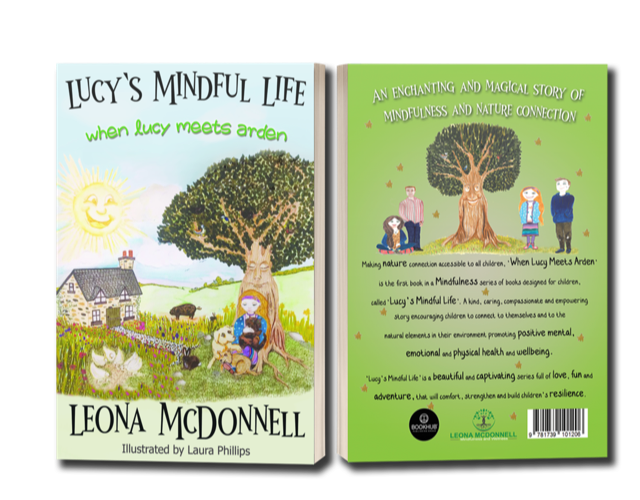 Lucy enjoys spending time with her family, friends, her pets and playing outdoors in nature.  She loves to use her senses to connect to the birds, plants, trees and her animals.  Her brother Jack also likes to spend time outside as he races on his go-kart, splashes in muck and as he gets up to mischief!
Sometimes, Lucy gets anxious, nervous and fearful during her daily life and she wishes she could help herself to feel better when this happens.  If only she had a special friend that could teach her mindful ways to help her to feel calm and safe when her emotions are visiting her ….
Making nature connection accessible to all children, 'when lucy meets arden' is the first book in a Mindfulness series of books designed for children, called 'Lucy's Mindful Life'.
A kind, caring, compassionate and empowering story encouraging children to connect to themselves and to the natural elements in their environment promoting positive mental, emotional and physical health and wellbeing.
'Lucy's Mindful Life' is a beautiful and captivating series full of love, fun and adventure, that will comfort, strengthen and build children's resilience.
(Suitable for children aged 5years-12years)
Lucy's Mindful Life: 'when lucy meets arden'
ISBN                       9781739101206
Format                   Paperback
Publisher              The Book Hub Publishing Group (03 December 2022)
Weight                   150g

Language              English (United States)
Dimensions          216 x 155 x 10